Technology
---
The TMWE.it platform was created to manage your shipments through a comfortable and intuitive dashboard, which allows you to follow every phase of the transport, from the estimate to the delivery.
There is no easier way to
manage your Internet shipments.
---
With TMWE.IT you'll be always a mouse-click away from: quotes, orders, traceability and reporting, as well as a series of integrated functions, such as models, address books, searches, notifications and more. It's all easy, like buying a trip online. TMWE.IT connects you directly to our suppliers (airlines, shippers, brokers, etc.) to offering you all the information you need in real time.

Quotes are also obtained instantly. Just enter the postal codes of origin and destination, the details of the shipment and in a few minutes you'll get your quote.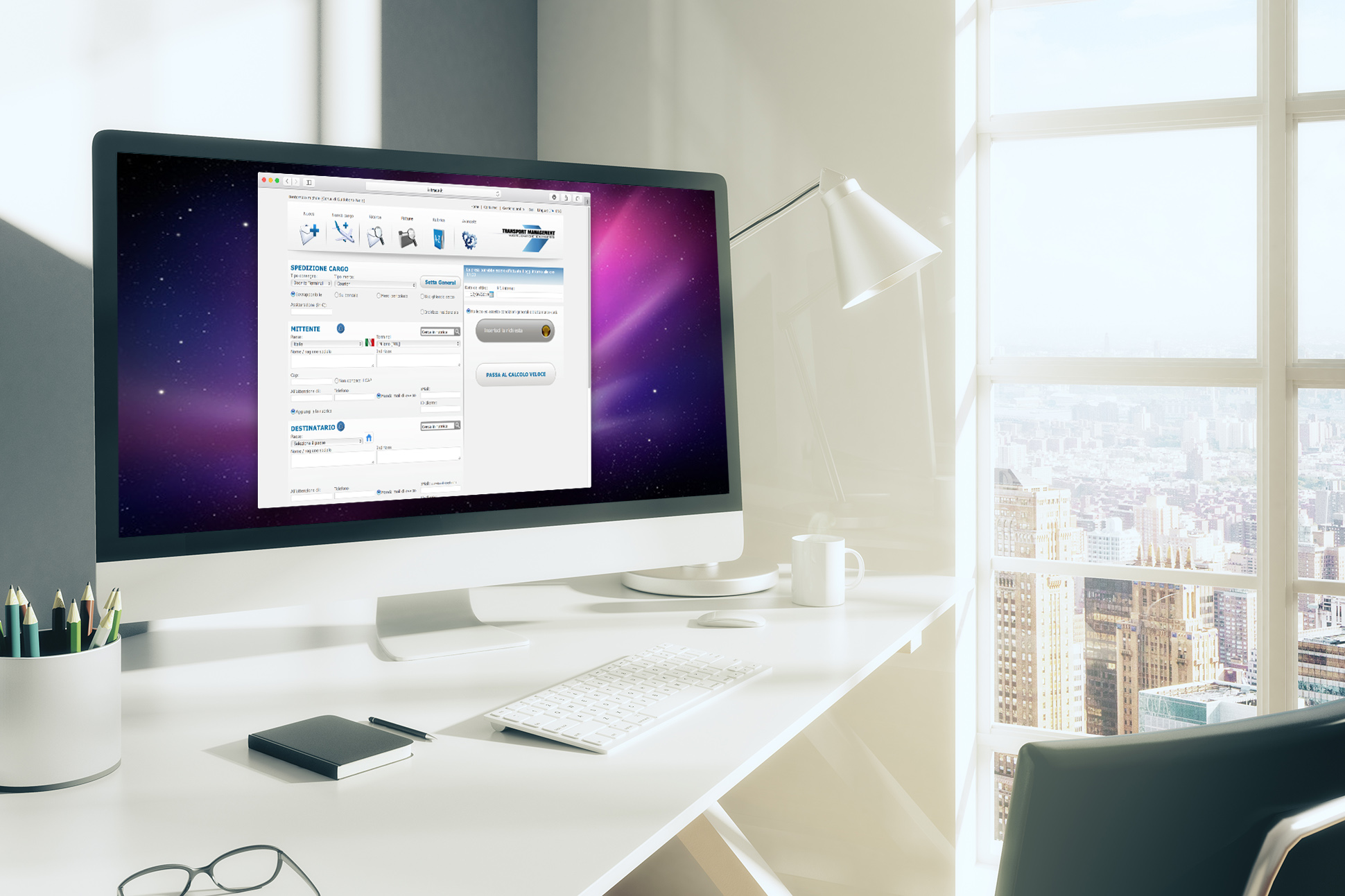 We give you total control of

the situation.
---
The authorized customer can insert, download and print data or documents of any shipment, including customs. You can book the collection of the goods or cancel it. You can choose a service suitable for specific needs, check rates and set delivery times. You can access advanced tracking features to follow the shipment during the trip and can detect the shipments delivered, those in transit and those with any problems at a glance, deciding to inform the recipient if you wish. And it can also offer you with many other services.
• Create and print transport documents
• Send an automatic e-mail to the recipient • Track and monitor shipments in real time • Manage multiple daily pickups • Check the rates • View the proof of delivery • Access the shipment history • Generate standard and customized reports • Send shipments list with a single command • Create a "summary daily manifest" • Manage payment and invoices • And much more...
Video
Tutorial
---
We've created a series of tutorials to help you use our platform.
Contact us to get a copy, we'll be happy to assist you.
We Have Developed
a Creative Way

of Shipping
---
Transport Management Worldwide Express is a Courier and International Freight Forwarder. It guarantees safe, fast and convenient shipping all over the world through air services, by land and by sea. Since our inception in 1999, innovation has been the basis of our success, that is what has resulted in TMWE.it website to become internationally recognized as the most performing platform in the world, and thanks to it now our partners are able to manage all their shipments online. 

Our systems have been designed with a dual objective namely; to simplify customers work and save their time. This advantage allows us to be always ready to answer very quickly when needed, especially in the most critical circumstances, and to be able to devote more time on finding the best transport solutions, always offering a high quality service. ''We go far and keep close to you'' for us it is not a slogan, it is our identity.

---
World Wide
Express Courier
Since 1999

---
Stop
Email
Stress

---
Express
and Time Critical
Air Freight

---
Logistics
& e-commerce
Distribution

---
Passionate,
Experienced
Professionals
TMWE Technology
We have developed a new way of making secure, fast and cost-effective shipments worldwide. Discover TMWE's innovative technology.